What makes a house a home? It's the little things; done overtime that slowly transforms a house into a home. It goes something like this:
A home is a place where the family gathers for nightly grub. It's where we welcome new babies and puppies. It's the place for big and small celebrations. It's the place we lay our heads down and sleep peacefully, knowing all is well. It's the place where holiday traditions begin. It's the place where we learn how to make grandma's homemade gravy. It's the place we can cry ugly tears but also the place we can laugh until our belly's hurt.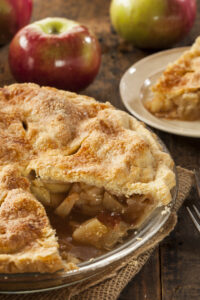 And if we close our eyes and think about it, we might even be able to smell a freshly baked apple pie.
What is it about our home that makes our heart grow fonder? It's the treasure trove of the memories we've created (i.e., the hash-tags markings on the wall, detailing our children's height). It's that place we can kick our shoes off and just be ourselves. As a NASMM @ Home Specialist, I'm excited to bring you Part III of a three-part series where I share my tips and strategies for your home sweet home.
Part III: Maintenance is key to staying organized!
Getting organized can be fun; ask any of our clients! However, staying organized is the real goal – am I right?  The secret to keeping your house a safe and organized home is maintenance. The #1 step most people ignore in the organizing process.
#1:  Here is an easy checklist to get you started:
Ditch the old when you purchase something new. So often, we come across multiple items taking up space because we never got rid of the very thing we were replacing (e.g., numerous mops, brooms, vacuum cleaners, umbrellas, sweatshirts, etc.) Do you have an old item still buried in a closet? Ditch it today!
Take a quick peek under your kitchen sink or your bathroom vanity or perhaps your nightstand. Small spaces can quickly fill up with stuff. Things that you do not need, use, or want. In no time, you can empty the space and start fresh. Restock what should "live" in the designated area.
Recycle your Encyclopedia sets, your National Geographic magazines, and your VHS tapes  — WooHoo, that was easy! (FYI: Donation centers no longer accept these items.)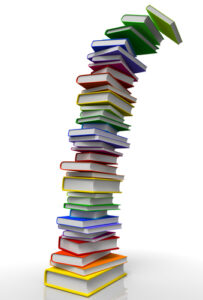 When a container (bookshelf, shoe rack, file drawer) fills up, do not attempt to build your version of the Leaning Tower of Pisa! Instead, sort out the full container and take stock. Sell, donate, trash, or recycle what you no longer need, use, or want. Full containers signal it's time for action!
Psst! Your things want a home too! That's right, whether it's car keys, holiday decorations, or a cherished piece of jewelry — everything needs a home. That one place where you put the item after every use. Declare a home for your car keys and practice returning them to this designated home every time. Give it a try!
#2:  A more advanced checklist that may take more time, and that's okay!
Check entrances to and exits from the home.  Do you need to update your doorbell, outdoor lighting, steps, or handrail? It's the little things that are easy to overlook. And a minor fall can do significant damage. Take some time to review how safe you are entering (and exiting) your home.
Handle those pesky leaky faucets or toilets. Drip. Drip. Drip. It might not seem like a big deal, but it's best to handle that small water leak to avoid major plumbing problems in the future.
Properly dispose of your e-Waste and Hazardous Waste! Keep an eye out for electronic waste recycling events and hazardous waste drop-off dates in your community. It's best to get rid of items you no longer need, rather than stockpiling them in your garage for "someday."
Make a punch list! Tour your home with a pen and paper in hand. Make a note of all the little and not so little things (e.g., install grab bars in the shower). The nagging items that never get addressed (e.g., like a burnt-out light bulb in a ceiling fixture). A local handyman would welcome a punch list where s/he can address several items.
Be brave, and discuss big projects! If you plan to live in your home for the foreseeable future, don't be afraid of making a list of bigger projects. More significant projects can be worth the investment in terms of your comfort and safety. From bathroom renovations, laundry room overhauls, or first-floor master bedrooms, it never hurts to get a consultation or two, complete with project estimates so that you can review your options.
PS: How did you do with Part I and II?  We'd love to hear!
Part I: https://asheorganizing.com/2020/05/are-your-ducks-in-a-row/
Part II: https://asheorganizing.com/2020/06/is-your-memorabilia-weighing-you-down/